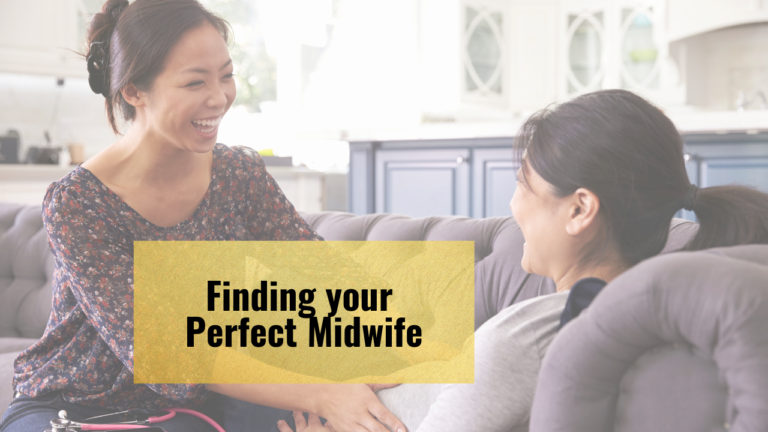 Midwives have been around for centuries, but their role in the medical community has changed a lot over time. Midwives are now seen as an important part of the health care team, and more and more women are choosing to give birth with the help of a midwife. If you're pregnant and thinking about using a midwife for your delivery, it's important to find the right one for you. Here are some tips on how to find your perfect midwife.
1. Agree upon credentials
Before you interview midwives, it's important that you and your significant other (if you have one) agrees on what qualities or skills are most valued when finding a potential care provider. Midwives can fall into three main camps: Certified Nurse-Midwife (CNM), Certified Midwife (CM), or a Certified Professional Midwife (CPM). A CNM is trained in both nursing and midwifery and she is typically licensed to practice in all 50 states. A CM does not have the nursing degree, but has been trained in midwifery, however, she is only allowed to practice in five states at this time. Lastly, a CPM obtains her midwifery training through a different accreditation than the CNM and the CM.
2. Get clear on where you want to your baby
You and your SO (if you have one) should be pretty clear on what you want when it comes to the birth itself (are you wanting to have a home birth, birth center, or be connected to a hospital?) as this will impact your choices of midwives.
3. What is important to you when it comes to the birth of your baby?
You may not have all the answers to this now, but start to think about what is important to you when it comes to the birth of your baby and make that clear as you are interviewing midwives. Some things to consider are:
Do you want access to pain medication?
Do you want to be able to freely move during labor?
Do you want intermittent monitoring?
Are you wanting to limit cervical exams?
Do you want skin-to-skin immediately?
Do you want delayed cord clamping?
Do you want to save the placenta?
Do you want vitamin K or Hep B shots?
Do you want eye ointment?
Do you want to forgo the baby bath?
4. Your Personality
Of course you want to hire a midwife that jives with your personality and with whom you get along. You're going to be spending the next nine months together… it's a bit like dating… you want someone who you genuinely get along with, who you feel comfortable expressing anything to, who you trust, and who you feel is going to support you 100% in the birth experience you want. If you aren't comfortable in your consultations, chances are you are going to go into your birth uncomfortable, which is not what you want.
5. Ask Questions
I probably asked a million questions when selected our midwife…everything that was on my brain I asked because I wanted to feel 100% confident in the person we were going choose. Here are some questions to consider asking:
How many years have you been practicing?
How many babies have you delivered?
Do you offer water births?
What is your C-Section Rate? Or transfer rate? 
What happens in case of an emergency?
Do you require ultrasounds or vaginal exams?
Will I see you for all care?
Do you support VBAC's and/or Breech births
Midwives are an important part of the birthing process, and it's important to find one that is a perfect fit for you and your family. We hope our tips have helped you think about what you need in a midwife and how to find her. What did you look for in your midwife? Let me know in the comments!she